TOPK-Inhibitor
TOPK (T-LAK cell-originated protein kinase) is identified as a novel molecular target for cancer drug development by gene expression analysis from Yusuke Nakamura, M.D, Ph.D,'s group.
As this gene highly expressed in many types of human cancer including breast and lung cancers, while it's expression is hardly detectable in normal organs, TOPK should be a promising molecular target for novel cancer therapy.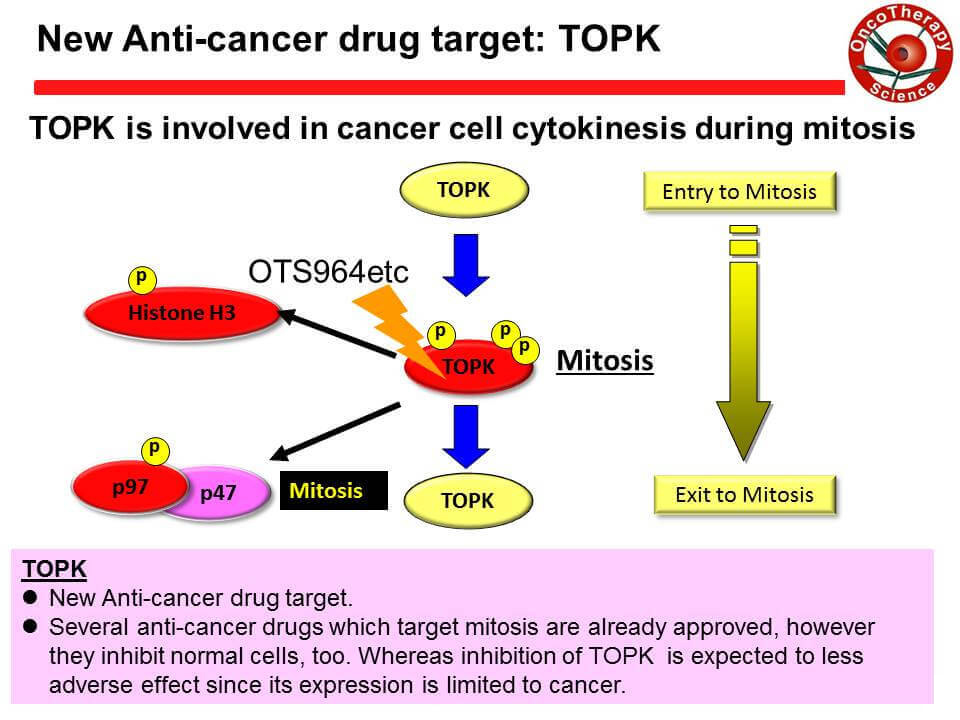 OTS has been developed small molecular compounds which inhibit TOPK kinase activity with high affinity and selectivity. The compounds suppressed the growth of various types of human cancer cells and exhibited significant tumor growth suppression of human lung cancer in a mouse xenograft model. More importantly, intravenous administration of a liposomal formulation of the compound OTS964 as well as oral administration of its free form caused complete regression of transplanted tumors. In addition, TOPK-specific mode of action of the small molecular compounds was confirmed through the collaborative research by the University of Chicago and OTS. OTS964 causes a cytokinesis defect and the subsequent apoptosis of cancer cells in vitro as well as in xenograft models of human lung cancer (as shown below). These results demonstrate the therapeutic potential of TOPK inhibitors for the treatment of various human cancers.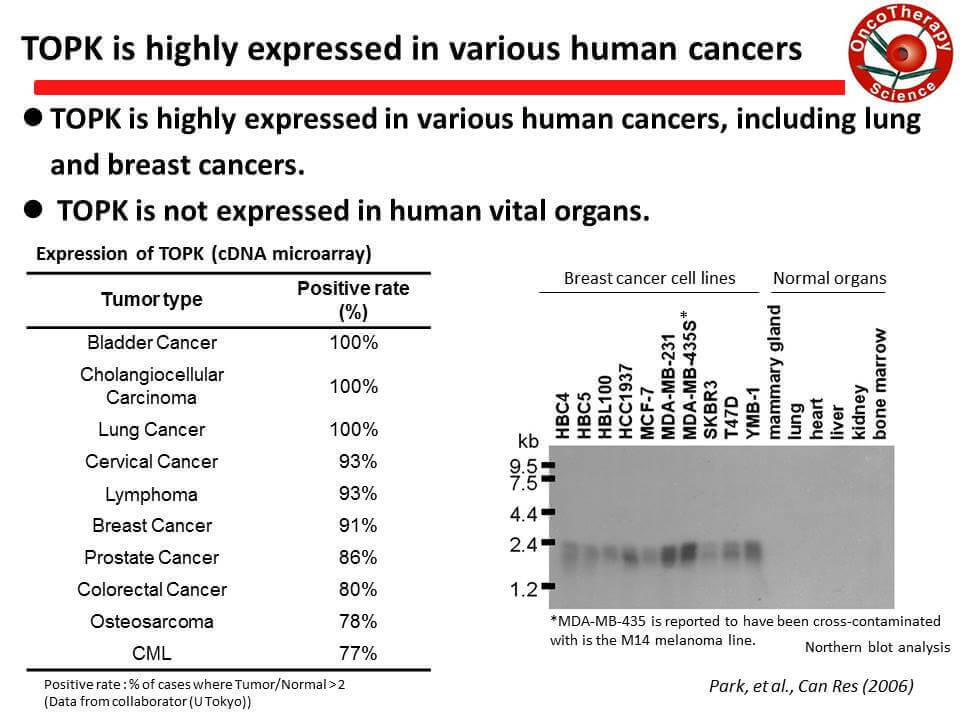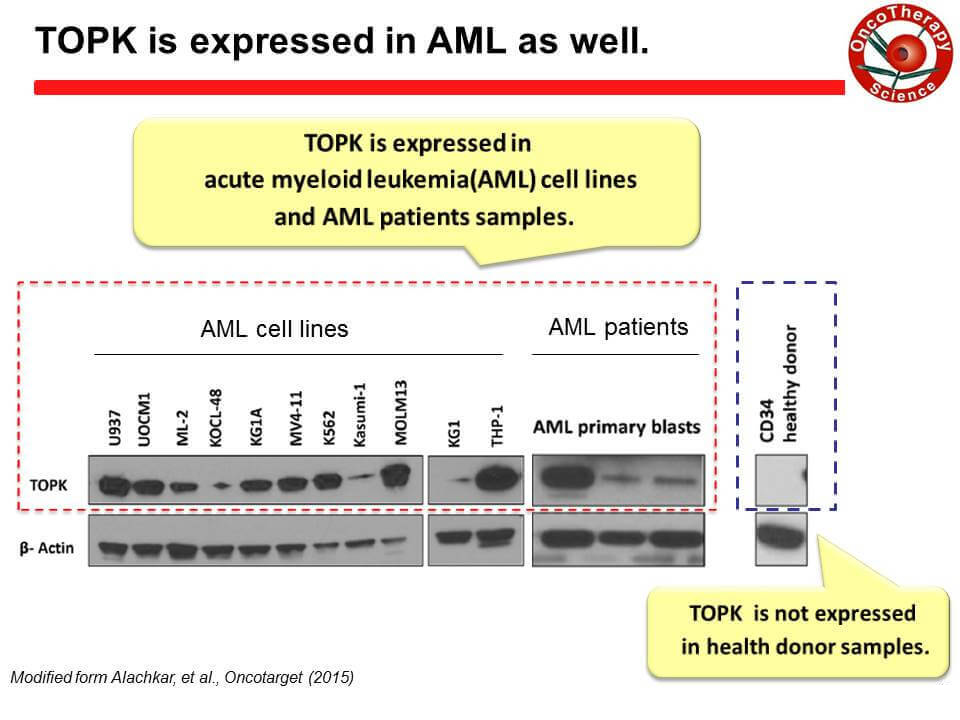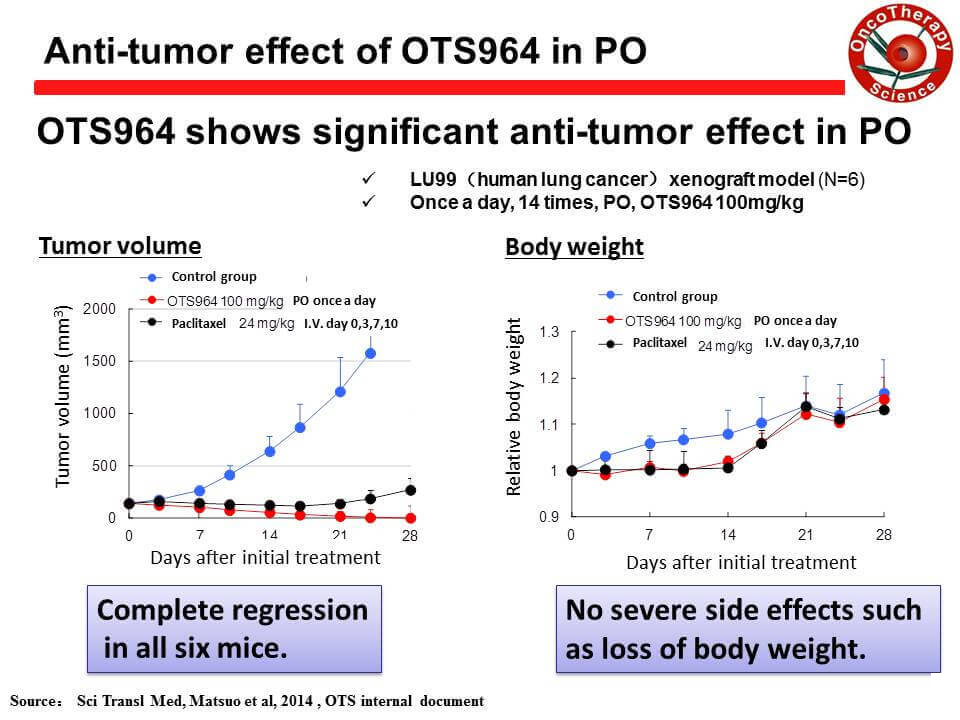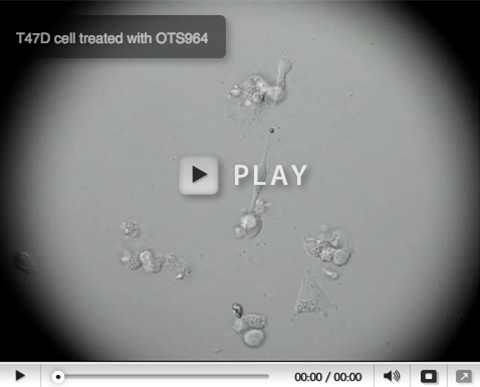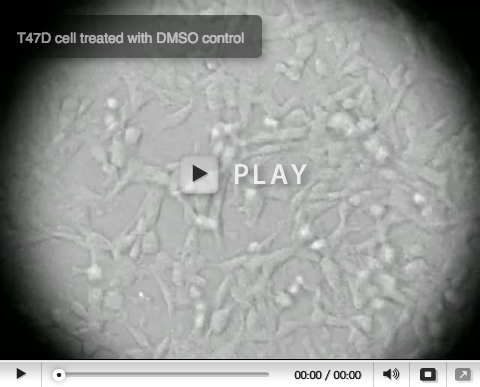 Reference:
Matsuo, J.-H. Park, T. Miyamoto, S. Yamamoto, S. Hisada, H. Alachkar, Y. Nakamura. "TOPK inhibitor induces complete tumor regression in xenograft models of human cancer through inhibition of cytokinesis." Science Translational Medicine 6: 259ra145 (2014).
(URL: http://stm.sciencemag.org/content/6/259/259ra145)